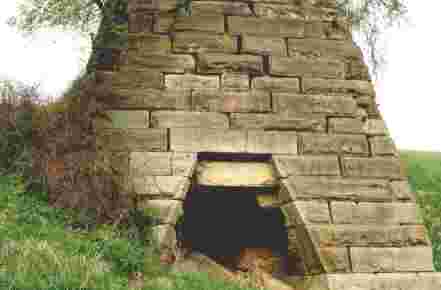 The Buckhorn Furnace stack was partially destroyed when land around it was strip mined.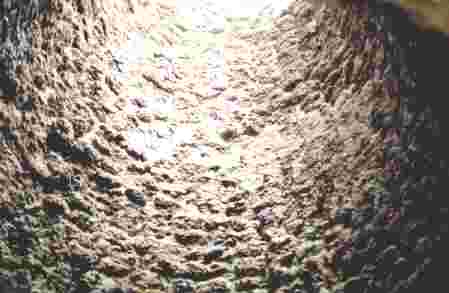 The fire brick Lining inside of the Buckhorn Furnace stack. The stack has part of the front removed so one can step inside and see the construction of the stack.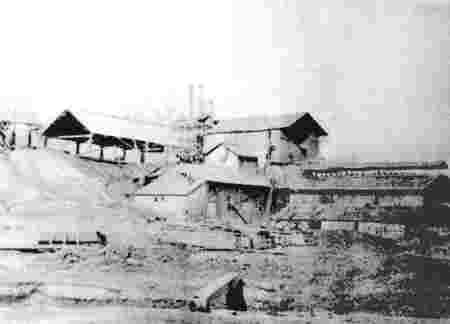 An old photo of Buckhorn Furnace.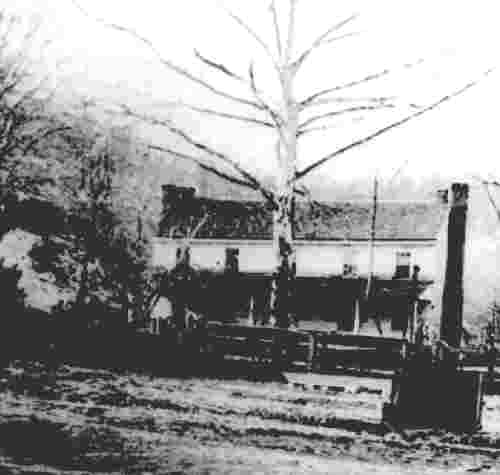 Iron Master's home at Buckhorn Furnace.
---
Statistics

Year Built
1833
Built By
Thomas Price for James Findley
Daily Tonnage
15
Location
In Decatur Township on County Road 43.
Remains
Partial remains of the stack.